Staff
Gillian Hyde, Manager
A former Retail Manager working for Mothercare and finally in Dorothy Perkins as Manager of a 2-floor branch in Wimbledon. Moved into telecommunications for a period of time as office manager. Most recent job was as Sixth Form Administrator in a local High School for 9 years.
Gillian began her career with Memoria in October 2015 as Administrator for the newly built Waveney Memorial Park and Crematorium and was recently promoted to Manager in June 2019.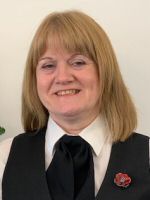 Gillian Hyde
Lucy Hughes, Administrator
Upon leaving school Lucy joined Barclays Bank working up to Personal Banker. Moved to work with special needs children within a local special needs school which was a position she felt the call to do from a young age. After the birth of her first child Lucy worked for the local doctor's surgery for 10 years after which she returned into the finance industry with her last job as Assistant Accountant for a local Engineering Firm.
Lucy joined Memoria as Administrator in August 2019 at Waveney Memorial Park and Crematorium.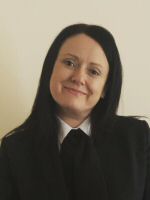 Lucy Hughes
Steve Fathers, Chapel Attendant & Cremator Operator
A former greengrocer who subsequently progressed in a 15-year career at Aviva, Steve joined Memoria in October 2015 as Chapel Attendant and Cremator Operator at the newly built Waveney Memorial Park and Crematorium.
After an 8-month hiatus from his role, Steve has returned to the team and the Memoria family. He enjoys cycling locally, is an ardent movie fan and has been known to jump off Swiss dams and out of aeroplanes for leisure.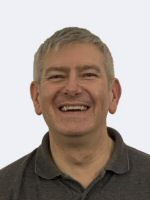 Steve Fathers
Ashley Langner, Head of Grounds Maintenance
Ashley started his career with a three-year apprenticeship with the Royal Palaces and was mainly based at Hampton Court Palace and then completed a further 2 years at the Palaces in arboriculture. Ashley then followed a new career path for 23 years in the energy sector as a National Sales Manager for Rexel Global supplying Smart lighting and energy solutions to The Bank of England, INTU shopping centre group and Ministry of Defence. Ashley is now combining his years of experience in the multi-tasking role of Head of Grounds Maintenance at Waveney Memorial Park and Crematorium.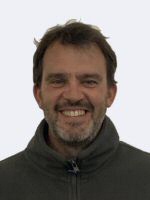 Ashley Langner
---
Directors
Howard Hodgson MBIFD (Dip) Ass. RSH - Chief Executive Officer
A fourth generation funeral director, Howard trained with James Summers of Cardiff in 1968. He took over the family business in 1975 and launched an expansion programme that culminated in the flotation of Hodgson Holdings plc in 1986. Through subsequent mergers the company formed the largest funeral/crematorium group in the UK. Howard sold his interests in 1991, having taken the company from one branch to 546 and became 'Entrepreneur of the Year 1987' in the process. He is largely recognised as the individual who transformed the funeral industry in the 1970s, 80s and early 90s.
After a second career in the gift industry as chief executive of Ronson plc and Colibri International he returned to the funeral industry as founder and CEO of Memoria, and has developed it into the third largest and fastest growing crematoria company in the UK today. In 2016 he founded Memoria Low Cost Funeral, the direct cremation arm of Memoria and has taken that company from a standing start to the largest direct cremation company in the UK. He is the author of four books, including a biography of HRH The Prince of Wales.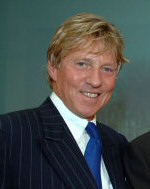 Howard Hodgson
Michael Hackney MA (Oxon) - Chairman & Finance Director
A former career banker who has held senior positions with both the ANZ/Grindlays and Abbey National banking groups, including in venture capital, where he was responsible for the flotation of Hodgson Holdings plc, and in debt recovery, which resulted in him directly managing a succession of troubled commercial and financial businesses as principal for the bank, both in the UK and Europe, 1992-2000.
Michael Hackney
Jamieson Hodgson - Business Development Director and Head of Planning
Jamieson Hodgson joined Memoria in early 2009. He initially led business development but has since progressed into the role of Head of Planning. During that time, he has helped to grow the business by leading our planning team to securing 10 new planning consents for new crematoria and memorial parks in the last 7 years. Jamieson has overseen 6 planning appeals during this time – leading to 5 consents. This has allowed him to develop knowledge in planning law and policy. He is a demographic expert who has helped to develop GIS technology in order to better understand the way that 'need' and financial viability is measured in crematoria development.
Jamieson also heads up HR and Operational Performance which covers recruitment of staff, market-share performance, ongoing demographic assessment and facility service standards.
He spent the previous 3 years working for Accenture where he led business development for their UK Capital Markets strategy group. This role saw him work on a number of projects for UBS, HSBC, RBS and Citi Group. Prior to joining Accenture, Jamieson completed an honours degree in International Business and Finance and also worked for the VW Group and PwC during this time.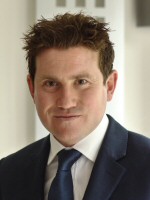 Jamieson Hodgson
---
Executives
Paul Reed - Managing Director, Memoria LCF
Paul is the Managing Director of Memoria Affordable Funerals and Memoria Low Cost Funeral Ltd, the funeral arm of Memoria Ltd. Memoria Low Cost Funeral Ltd are the largest direct cremation company in the country. Memoria Affordable Funerals are a nationwide provider of outstanding quality, attended funeral services. Paul joined Memoria in late 2013 after a career working in both the public and private sector, a specialist in facilities management and sales and marketing, he has held multiple roles within Memoria before his current position.
Prior to joining Memoria, he graduated from Teesside University after studying Business Management and has enjoyed a successful career in both telecommunications and the utility sales industries where he founded and managed his own direct sales business employing 70 members of staff.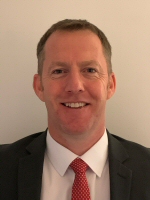 Paul Reed
Carl Clamp - Director of Operations, Memoria
Carl Clamp is our Director of Operations. He was previously manager of our Amber Valley Memorial Park and Crematorium. He now oversees operational performance in terms of service standards across the Memoria Group. In particular, he is responsible for practical training for cremation, administration and general crematorium management across all staff members in the Memoria Group. He is also the CEO's assistant in all operational matters.
Carl Clamp
Richard Todd – Sales & Marketing Director, Memoria
Richard Todd is our Sales & Marketing Director. Richard has over 35 years' experience in the Funeral sector having held a number of senior operational & sales roles across market leading independent, Co-operative and private equity supported Funeral & pre-need businesses. Richard is responsible for Memoria's local community and funeral director relations across all sites in England and Wales.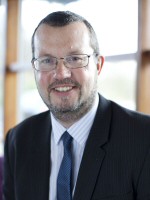 Richard Todd
Frank Meilack - Director of Community Engagement, Memoria
Frank Meilack is our Director of Community Engagement. From 1995 Frank worked in the Outdoor Media industry as part of the Clear Channel / Transport for London partnership transforming the Outdoor Media options across the capital and the UK, with involvement in procurement, development, sales and operational delivery as Regional General Manager.
In 2015 Frank came into the funeral Industry at Kemnal Park in South-East London, a 55-acre site with outline approval for a cemetery. Over a 4 year period, Frank transformed the performance of the park with cremation services rising from circa 150 to over 900 per annum. Burial numbers and prestige burial options also rose dramatically with the introduction and marketing of products for specific community groups such as Muslim, Turkish, Catholic and Italian communities.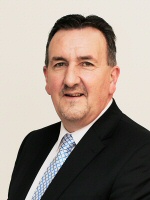 Frank Meilack
---
Senior Staff
Jacqui Peirson - Human Resources Manager
Jacqueline Peirson is our HR Manager, she has many years' experience of dealing with HR matters from the day to day generalist function to being involved with planning for the future. Jacqui reports into Memoria's HR and Operational Performance Director and is responsible for keeping policies and procedures up to date. She is also responsible for the recruitment process at all Memoria sites.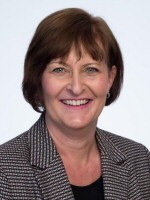 Jacqui Peirson
Wendy Smith - Office Manager, Memoria Low Cost Funeral Ltd
Wendy Smith is our Low-Cost Funeral Ltd Office Manager. Wendy joined us in 2016 and is a highly-experienced customer service manager. She has played a pivotal role in the development of Low Cost Funeral Ltd.
Wendy is the first line interacting with potential clients on both At Need and Pre-paid Funeral Plans to ensure that every detail and wish is catered for as specified by clients.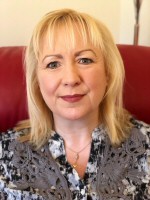 Wendy Smith
Julie Huggins, Group Finance Manager
Julie Huggins joined Memoria in September 2019. After starting her career in Audit, Julie then moved to a variety of Industry roles in small businesses up to global brands, Julie joins Memoria as Finance Manager for Sites.
She oversees the smooth and efficient running of the Finance function for Memoria Group sites, whilst providing support to the Management team.
In February 2020 she was promoted to Group Finance Manager, with responsibility for the financial functions of the crematoria, the operations of Low Cost Funeral Limited, and of the Memoria Group.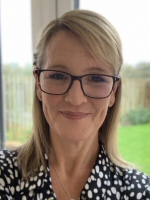 Julie Huggins
Haydn Griffiths, Finance Manager
Haydn Griffiths is our finance manager for the sites. Haydn joined Memoria in March 2020, he has held various finance roles in industry, more recently in aviation. He oversees the day to day running of the finance function for Memoria group sites.
Haydn Griffiths
Mark Reath, Assistant Operations & National Relief Manager
Mark is our Assistant National Operations Manager providing support to our Director of Operations. In addition to this, he also provides operational support to Memoria sites throughout the country in his secondary role as National Relief Operative. Mark has over 30 years' experience in global logistics culminating in founding and running his own business before changing career direction after selling the company to focus on the funeral sector. Prior to joining Memoria Ltd, Mark has gained experience in funeral directing and arranging as well as managing the logistics and operations for one of the midlands largest funeral providers.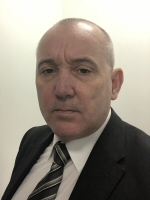 Mark Reath
Michael Wright, National Relief Manager
Michael has over 25 years' experience in logistics management, the highlight being an operations manager for the UK's largest health & beauty retailer. This was followed by 5 years working in education and training helping the unemployed find work and gain life skills. Since then he has gained experience in the funeral sector managing logistics for one of the UK's largest funeral providers before joining Memoria.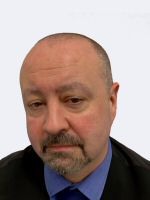 Michael Wright
---