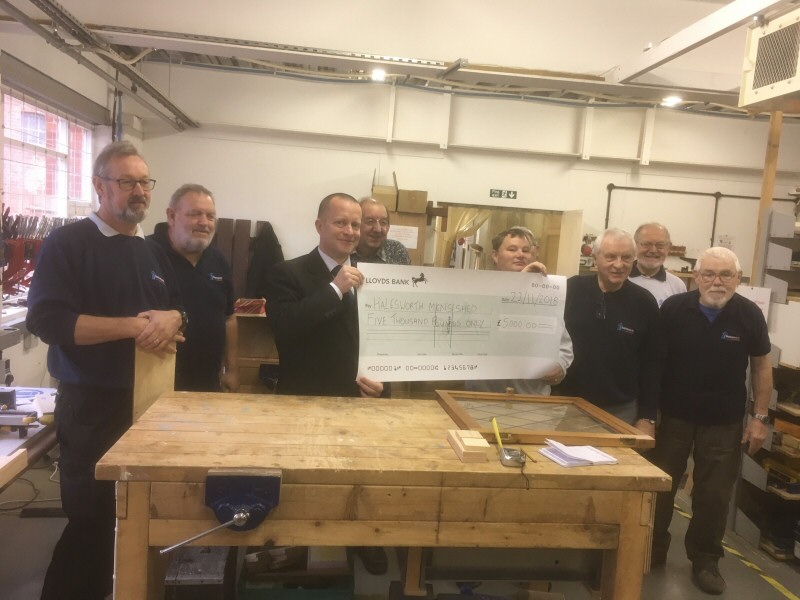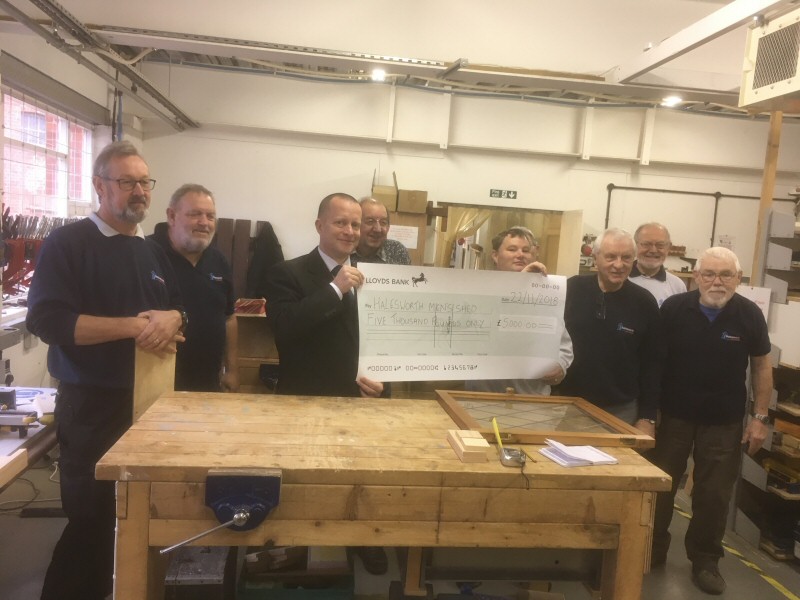 Richard Houston (second from left) Manager at Waveney Memorial Park & Crematorium is pictured presenting a cheque for £5,000 to members of the Halesworth Men's Shed on Thu 21st Nov 18.
Waveney Memorial Park and Crematorium, based in Ellough near Beccles, have presented local charity, Halesworth Men's Shed, with a cheque for £5000 to be used to support men in Suffolk possible struggling after the death of a special person in their life.
The donation has been raised through a charitable scheme, operated by the Institute of Cemetery and Crematorium Management (ICCM), of which Waveney Memorial Park and Crematorium is a member. Under the scheme metal from medical implants is recycled after cremation, with the consent of the family of the deceased. Twice a year the institute asks its members to nominate local charities, which help to support people to cope with the death of loved ones, to receive a donation.
For further information about the Halesworth Men's Shed call 01986 835905 and leave a message, they will call you back, or go to their website – halesworthshed.org.uk or email – shedhalesworth@gmail.com